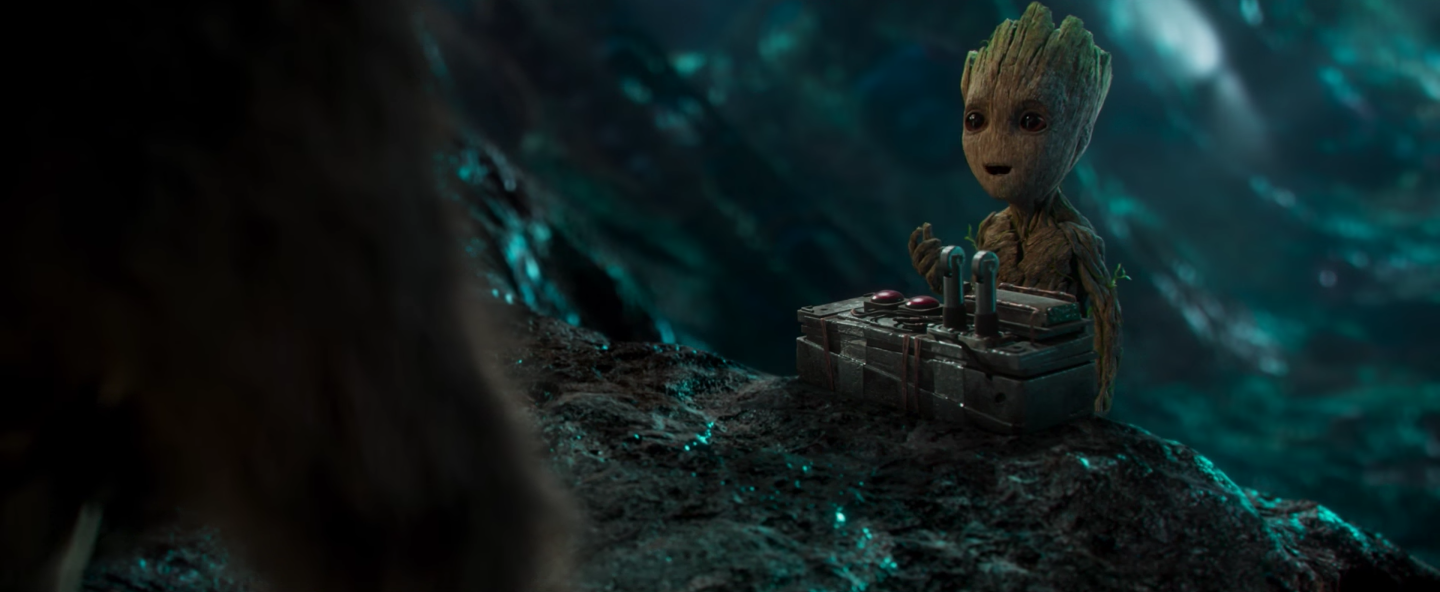 Marvel je noćas objavio trailer za "Guardians of the Galaxy Vol. 2." režisera Jamesa Gunna. Nastavak filma okuplja zvjezdanu ekipu Star-Lorda (Chris Pratt), Gamore (Zoe Saldana), Draxa (Dave Bautista), Rocketa (Bradley Cooper) i Baby Groota (Vin Diesel) koji se bore protiv nove prijetnje, i tragaju za ocem Petera Quilla.
Sami trailer je fantastičan, i barem za sada nam daje dojam da ovo neće biti isforsirani nastavak prvog filma. Dapače čini se kao da bi mogao nadmašiti. Izgleda da nas čeka još više akcije, raznolikiji i šareniji setting, dobro razrađeni i pomalo posebni likovi, a humor pogađa samo tako, kao da je najprirodnija stvar na svijetu. Doduše Baby Groot bi mogao ukrasti show samo za sebe, ali jel' netko ima nešto protiv toga? Da Marvel odluči napraviti film samo s Rocketom i Baby Grootom mislim da bi svi bili s tim čisto okej, pa nam sigurno neće smetati što bi Groot mogao ispasti najveća zvijezda novog filma.
Ostale glavne uloge tumače Kurt Russell, Karen Gillian, Elizabeth Debicki, Michael Rooker, Pom Klementieff i Glenn Close. Film u kina stiže 05. svibnja 2017. godine. Tko će to sad dočekati, nakon ovakvog trailera?