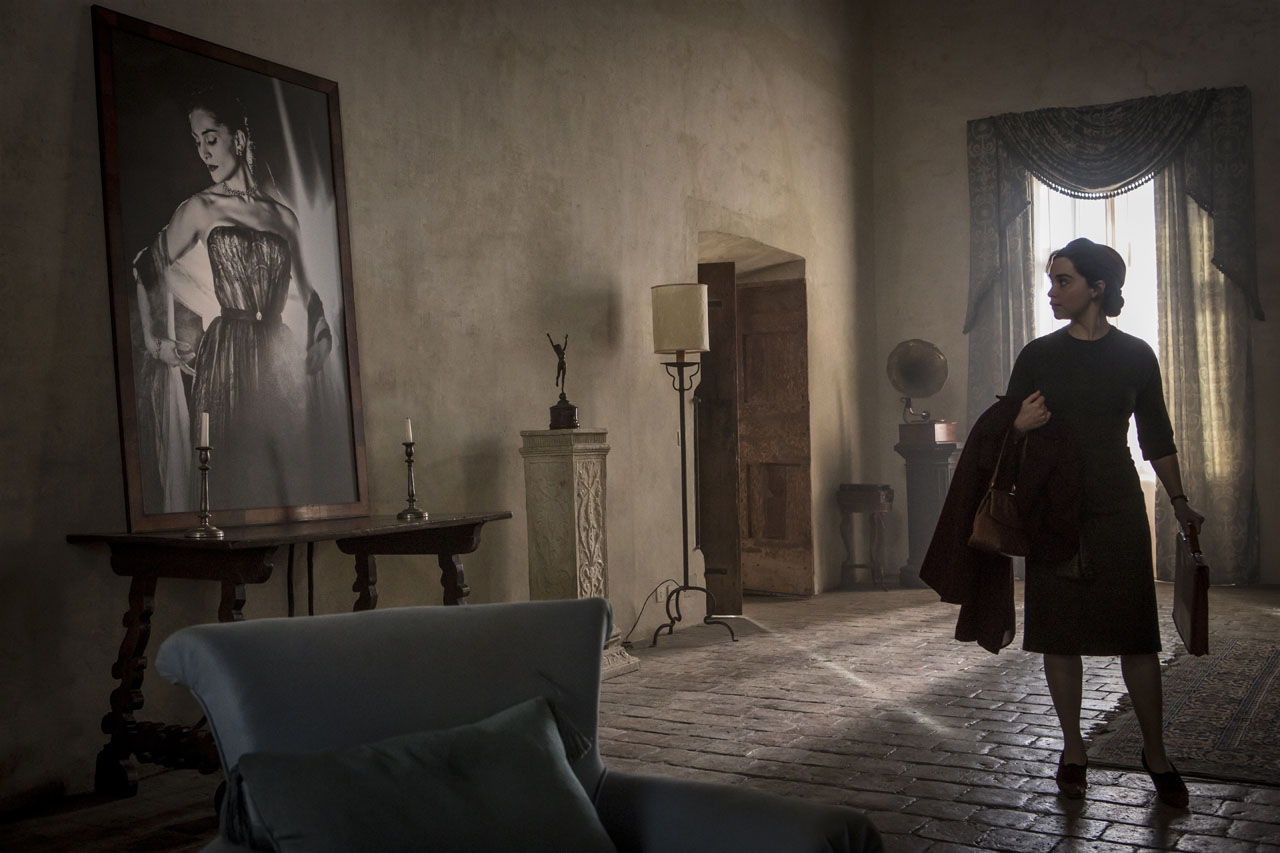 Momentum Pictures je objavio službenu galeriju fotografija iz filma "Voice From the Stone". Riječ je o redateljskom prvijencu Erica D. Howella. Scenarij je napisao Andrew Shaw, a baziran je na književnom predlošku talijanskog romana "La Voce Della Pietra" autora Silvia Raffe.
Glavne uloge tumače Emilia Clarke (Game of Thrones), Marton Csokas (The Lord of the Rings: The Fellowship of the Ring), Caterina Murino, Remo Girone, Lisa Gastoni i Edward Dring.
Radnja se odvija oko Verene, odlučne mlade medicinske sestre koja je prihvatila posao pomaganja oko gluhonjemog dječaka iz bogate obitelji. No što je više involvirana u njegov život Verena postaje uvjerena da je dječak potpao pod magiju moćne i nezemaljske sile koja se nalazi zarobljena u kamenim zidovima vile. Ta iznimno jaka sila se rapidno isprepliće i s Verenom te ako ona želi spasiti dječaka, i osloboditi sebe morat će se suprodstaviti fantomu skrivenom unutar zidova…
Film u odabrana kina i na digitalne tv servise stiže 28. travnja.