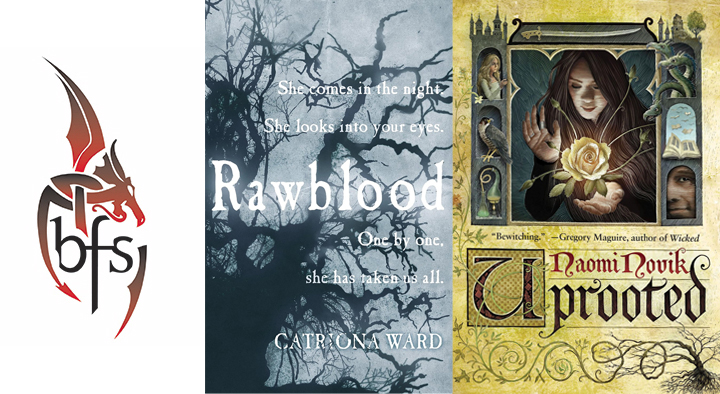 Na konvenciji FantasyCon 2016. proglašeni su dobitnici nagrade Britanskog društva za fantastiku (BFS). "The British Fantasy Awards" značajna je nagrada u svijetu žanra koja se dodjeljuje od 1972. godine kada je bila poznata pod nazivom "The August Derleth Fantasy Awards".
Fantasy roman (nagrada "Robert Holdstock"): Uprooted, Naomi Novik (Macmillan)
Horor roman (nagrada "August Derleth"): Rawblood, Catriona Ward (Weidenfeld & Nicolson)
Novela: The Pauper Prince and the Eucalyptus Jinn, Usman T. Malik (Tor.com)
Kratka priča: Fabulous Beasts, Priya Sharma (Tor.com)
Antologija: The Doll Collection, ur. Ellen Datlow (Tor Books)
Zbirka: Ghost Summer: Stories, Tananarive Due (Prime Books)
Mali izdavač: Angry Robot (Marc Gascoigne)
Strip: Bitch Planet, Kelly Sue DeConnick, Valentine De Landro, Robert Wilson IV i Cris Peter (Image Comics) (#2–5)
Umjetnik: Julie Dillon
Publicistika: Letters to Tiptree, ed. Alexandra Pierce and Alisa Krasnostein (Twelfth Planet Press)
Magazin: Beneath Ceaseless Skies, ur. Scott H. Andrews (Firkin Press)
TV: Jonathan Strange & Mr Norrell, Peter Harness (BBC One)
Debitant (nagrada "Sydney J. Bounds"): Zen Cho, for Sorcerer to the Crown (Macmillan)
Posebna nagrada Britanskog društva za fantastiku (nagrada "Karl Edward Wagner"): FantasyCon redshirts, prošli i sadašnji.