Prvi trailer za seriju Loki smo dobili krajem prošle godine, a sada je konačno stigao i prvi službeni poster. Kako je riječ o jednoj od najočekivanijih Marvelovih serija, još otkako je najavljena u rujnu 2018. godine, ovo definitivno smatramo dostojno objave iako zapravo nemamo ništa novoga za ponuditi osim postera. On pak prikazuje samog Lokija (Tom Hiddleston) i to u outfitu kojeg je između ostalog nosio u traileru (i to u razgovoru s Mobiusom kojeg tumači Owen Wilson). Na outfitu kojeg Loki nosi ističi se kratica TVA koja gotovo sigurno stoji za Time Variance Authority (iz stripa) iliti golema birokratska organizacija koja nadgleda stvarnost i vremenske linije unutar Marvelovog multisvemira. Što bi također moglo objasniti i golemi, višestruki sat koji se nazire iza Lokijeve glave, premda bi to moglo biti i radi same prirode Lokijeve alternativne vremenske linije. No bilo kako bilo, mi smo uzbuđeni i nadamo se da ovaj poster znači da uskoro iza njega stiže i friški trailer. No želite li malo više 'dobiti' od postera tada nikako nemojte propustiti pogledati video otkrivanja postera s Hiddlestonom i Wilsonom.
Dok je u originalnoj vremenskoj liniji Marvelovog kinematografskog svemira Loki ubijen na početku filma Avengers: Infinity War, zahvaljujući odluci Avengersa da putuju kroz vrijeme Loki je ne samo živ, već i u posjedu Tesseracta, koji mu je i omogućio bijeg u 2012. – i sposobnost da putuje kroz razne događaje tijekom ljudske povijesti i izaziva što drugo, doli probleme.
Michael Waldron (Rick and Morty) je tvorac, showrunner i scenarist serije, dok je redateljica svih šest epizoda Kate Herron (Sex Education, Daybreak). Glavne uloge uz Toma Hiddlestona tumače Sophia Di Martino (Yesterday, Flowers, Into the Badlands), Owen Wilson (The Royal Tenenbaums), Gugu Mbatha-Raw (Black Mirror: San Junipero), Cailey Fleming (The Walking Dead) i Richard E. Grant (Can You Ever Forgive Me?).
Prva epizoda serije Loki na Disney Plus platformu stiže 11. lipnja.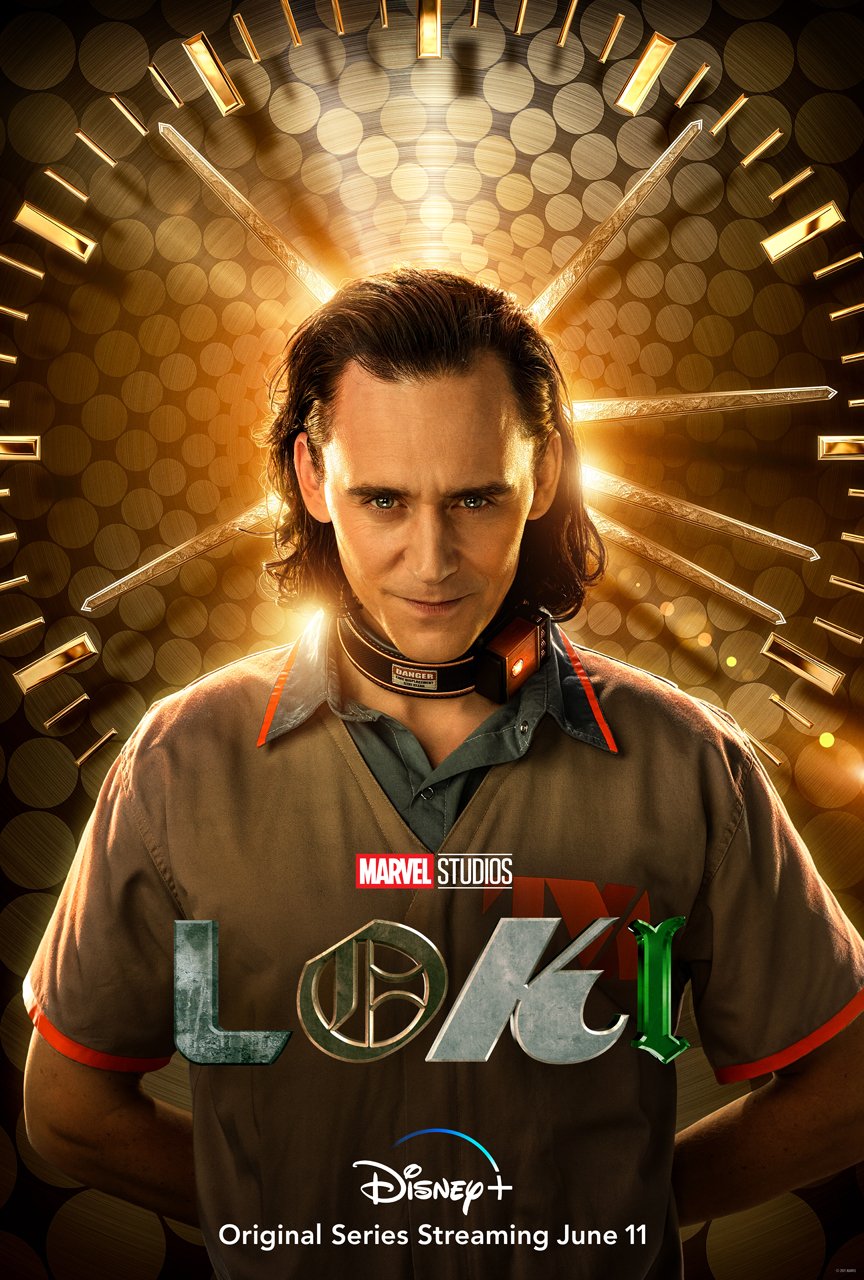 From one powerful duo to the next, Tom Hiddleston and Owen Wilson of #Loki deliver a message to Anthony Mackie and Sebastian Stan, as well a surprise for the fans. Don't miss the premiere of The Falcon and The Winter Soldier tomorrow on @DisneyPlus. #FalconAndWinterSoldier pic.twitter.com/YSFGzYcC24

— Loki (@LokiOfficial) March 18, 2021