Disney je jučer u sklopu D23 Expo konvencije plasirao video iza scene za "Star Wars: The Last Jedi", ali i sedam vrlo upečatljivih karakternih postera. Fanovi su sasvim sigurno očekivali malo konkretniji pogled kroz prizmu klasičnog novog trailera, no ni ovo nije loše, a k tome se ne morate brinuti ni da ćete otkriti bitno više nego što biste trebali. Dakle, priča i likovi za sada još uvijek ostaju relativno svježi.
Ono što je otkriveno ili barem čime video izaziva su prekrasne lokacije, uzbudljive vratolomije i likovi. Uočit ćete i pogled na Driverov famozni ožiljak, kao i na nove likove koje tumače Laura Dern i Benicio Del Toro. Iz videa se čini da se redatelj filma Rian Johnson izvrsno zabavljao tokom snimanja. Prisutan je i jaki emocionalni element s obzirom na pojavu pokojne Carrie Fisher koju ćete moći vidjeti u kostimu i na planetu koji podsjeća na Ahch-To. U klipu će se pojaviti i Mark Hamill, Daisy Ridley, Oscar Isaacs, ali i pristojan broj novih neobičnih bića.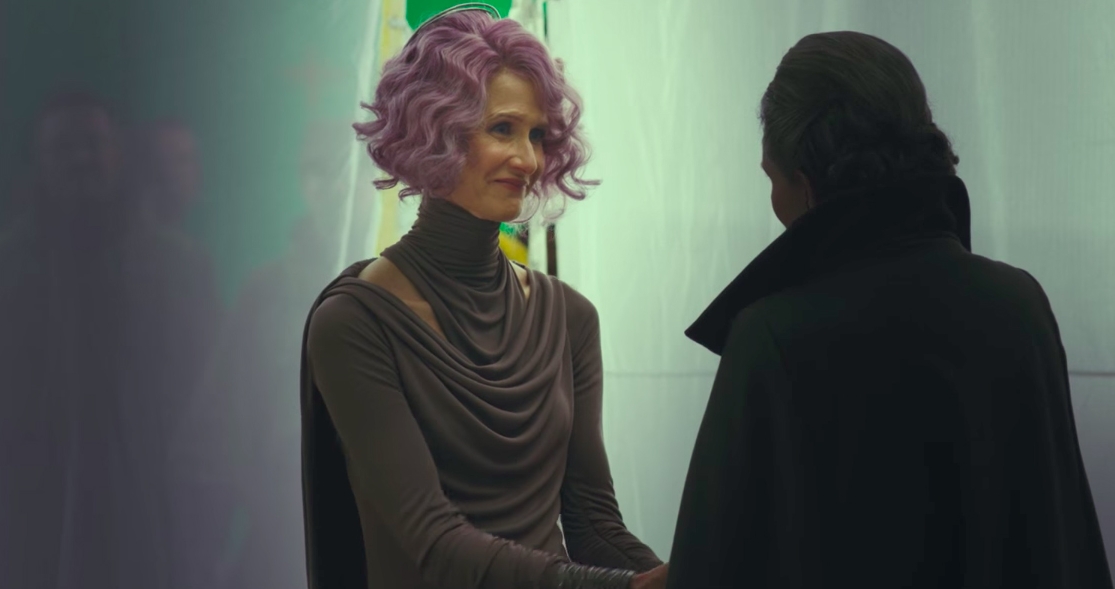 John Boyega (Finn), Daisy Ridley (Rey), Oscar Isaac (Poe Dameron), Adam Driver (Kylo Ren), Lupita Nyong'o (Maz Kanata), Gwendoline Christie (Captain Phasma), Dohmnall Gleeson (General Hux), Mark Hamill (Luke Skywalker), Carrie Fisher (General Leia), Anthony Daniels (C-3PO) i Andy Serkis (Snoke) se vraćaju u Epizodi VIII, a kao novi lik pridružuje im se uz već gore dva spomenuta i Kelly Marie Tran (Rose).
Star Wars: The Last Jedi u našu galaksiju stiže 15. prosinca.