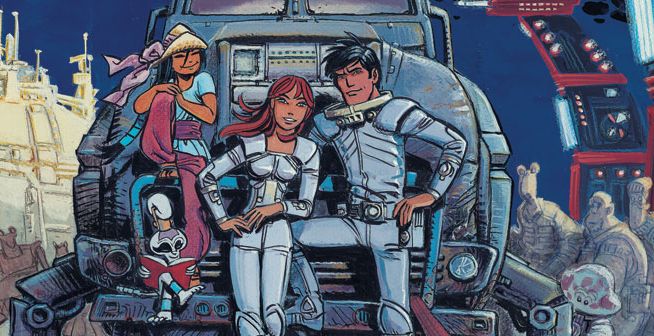 Redatelj Petog elementa Luc Besson je danas putem Twittera obznanio svoj sljedeći projekt. Riječ je o filmu "Valerian and the City of a Thousand Planets" koji je zapravo adaptacija kultnog francuskog strip serijala "Valérian et Laureline" autora Pierrea Christina i ilustratora Jean-Claudea Mézièresa.
Besson je također otkrio tko će tumačiti glavne uloge u filmu, a to su Dane DeHaan (The Amazing Spider-Man 2) i Cara Delevingne (Paper Towns) u ulogama Valeriana i Laureline. Očekuje se da će se Besson uhvatiti redateljske palice već krajem godine, dok je datum izlaska filma planiran za ljeto 2017. Glavna producentica će biti Virginie Besson Silla u ime EuropaCorpa koji će film financirati, producirati i distribuirati.
Radnja strip serijala prati temporalne agente elitne jedinice Valeriana i Laureline. Oni zajedno putuju svemirom kroz prostor i vrijeme sa zadaćom održavanja reda u 28. stoljeću.
Zanimljivost je da naslov filma ima vrlo sličan naziv kao i drugi album stripa  koji je originalno glasio "L'Empire des Mille Planètes" (Empire of a Thousand Planets). Izašao je i službeni logo za film kojeg možete vidjeti odmah ispod teksta.