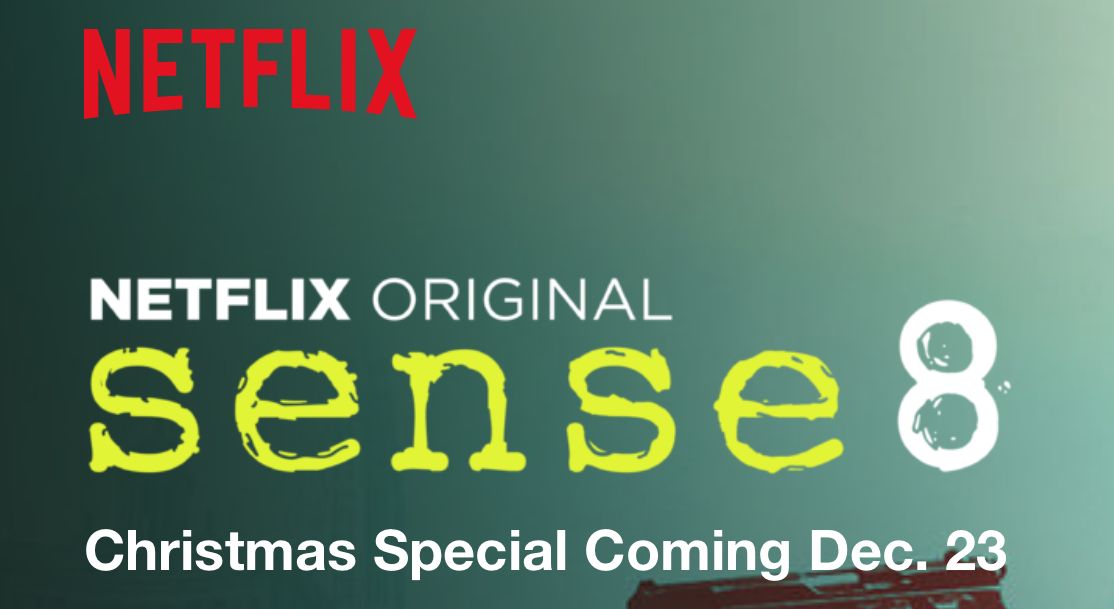 Čini se da je Netflix sasvim prigodno za ovo doba godine pripremio poklon za svoje gledatelje. Po svemu sudeći stiže nam božićni specijal sf serije "Sense8". Na Netflixovim stranicama bila je objavljena najava specijala, a kao datum je bio naveden 23. prosinca. U međuvremenu je Netflix izmjenio najavu te sada piše da serija stiže uskoro. Najvjerojatnije je da se netko previše požurio s objavom točnog datuma nego da je to objavljeno bez ikakvog razloga. Doduše još nema službene potvrde te vijesti, ali gotovo smo sigurni da će do iste doći, te da je to sada samo pitanje vremena. U prilog tome idu i najave koje su putem Twittera dali Jamie Clayton – "da nova epizoda serije stiže za Božić, a ostatak 2017. godine" kao i Miguel Silvestre – "stiže uskoro! 23. prosinaca." Daryl Hannah je pak na Instagramu još davno objavila fotku prve stranice scenarija božićnog specijala. Dakle, stvarno ne ostaje puno prostora za sumnju, te se čini da ćemo nešto dobiti pod bor. Da li je to klasična prva epizoda ili čak dvije pa nas ovim samo malo farbaju, ili ćemo baš dobiti neki specifični specijal to ćemo tek vidjeti. Trailer očekujemo vrlo skoro.
Za one neupoznate sa serijom, Sense8 prati osmero neznanaca iz različitih kultura i različitih dijelova svijeta koji bivaju "probuđeni" i koji su nakon svog buđenja mentalno i emocionalno povezani. Riječ je o ljudima koji predstavljaju svojevrsni evolucijski skok. U njihovu priču upletene su tajne organizacije, zlikovci i jedan veliki misterij.
Tvorci serije su Lana i Lilly Wachowski te J. Michael Straczynski. Glavne uloge u seriji tumače Daryl Hannah, Naveen Andrews, Brian J. Smith, Tuppence Middleton, Jamie Clayton, Freema Agyeman, Tena Desae, Doona Bae, Max Riemelt, Alfonso Herrera, Erendira Ibarra, Miguel Silvestre i Terrence Mann.