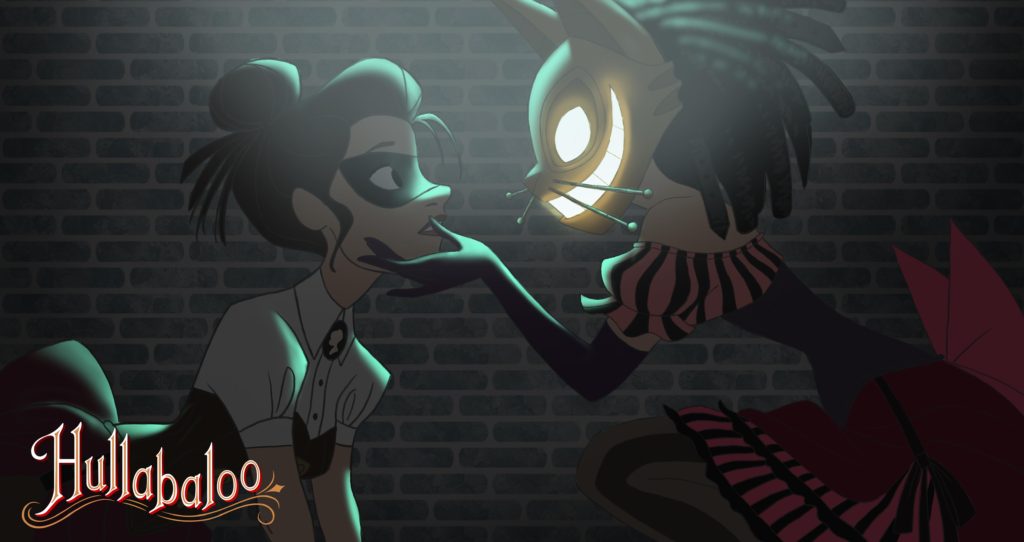 Trenutno je u tijeku kampanja prikupljanja sredstava za dovršetak kratkog animiranog (rukom crtanog) filma "Hullabaloo". Već se dosegao traženi iznos na IndieGoGo platformi, te se ljestvica podiže, a s njom i ciljevi, pa je za sada najavljen i drugi kratki crtani film podnaslova "Curse of the Cheshire Cat". Glazba za oba filma će biti u potpunosti orkestralna, a kako još ima 25 dana do završetka kampanje više je nego izgledno da će se otključati i cilj za stvarenje trećeg kratkog filma pod nazivom "The Mysterious Island".
Lista ljudi iza Hullabaloo projekta je impresivna: James Lopez (Disnyjev veteran animacije koji je radio na crtanim filmovima Pocahontas, Lion King i Paperman), Bruce Smith (Tarzan, Who Framed Roger Rabbit), Rick Farmiloe (The Little Mermaid, Aladdin i Beauty and the Beast), Minkyu Lee (Frozen, Princess and the Frog), Sandreo Cleuzo (Enchanted, Emperor's New Groove), Sarah Airriess (Wreck It Ralph i Paperman), Alexa Summerfield Goriup (Prince of Egypt, Spirit), Joffery Black (The Incredibles, Rataouille) i Leo Olivetto.
Glavna ideja iza projekta je svojevrsno spašavanje 2D animacije koja se ovih dana u filmskom svijetu smatra mrtvom formom. Cilj je dokazati da ljudi još vole i žele 2D animaciju, te da ju svakako treba očuvati.
U centru radnje nalazi se Veronica Daring, briljantna mlada znanstvenica koja se vraća sa školovanja kući, da bi otkrila da je njezin ekscentrični otac nestao bez traga. Jedini trag će ju uputiti u napušteni zabavni park gdje je otac testirao svoje fantastične steampankovske izume. Tamo će pronaći tajnovitu djevojku – Jules, kolegicu izumiteljicu koja će joj pristati pomoći u potrazi za ocem i u otkrivanjem tajni njegova rada…
Za više detalja o projektu, te kako ga možete podržati produžite na IndieGoGo stranicu, dok prekrasne vizuale iz filma možete pogledati u videu ispod članka, uživajte!