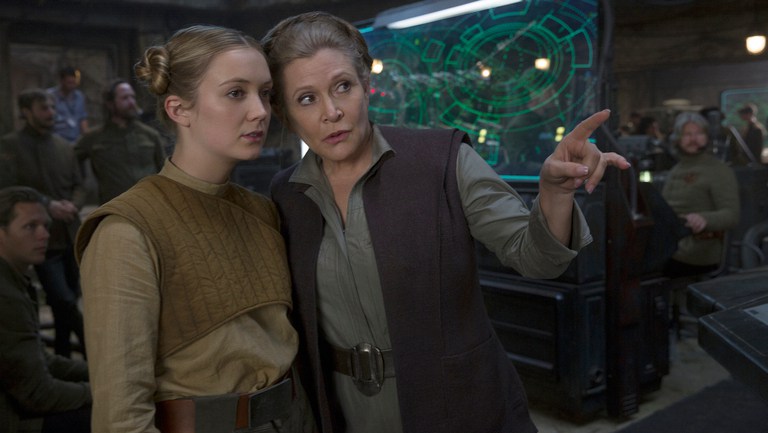 Jučer smo na žalost saznali da je glumica Carrie Fisher preminula od posljedica srčanog udara. U međuvremenu net je preplavljen njezinim slikama, prisjećanjima i posljednjim pozdravima. Svi su voljeli Carrie, jer ona je bila i ostat će zauvijek naša zvjezdana princeza. Čini se da ćemo imati još jednu priliku da je gledamo u njenoj kultnoj ulozi Leie Organe, s obzirom da je navodno sve svoje scene za nadolazeći "Star Wars: Episode VIII" snimila još u sedmom mesecu ove godine.
Deadline je objavio da u osmoj epizodi Leia ima značajniju ulogu, iako doduše to značajnije ne mora značiti mnogo s obzirom da smo je u sedmoj epizodi imali prilike gledati u svega nekoliko kadrova. Redatelj Rian Johnson je svojedobno izjavio da ćemo u Epizodi VIII vidjeti kako se njezino putovanje nastavlja, te da nema sumnje da će Leia biti važan dio filma. No, to je bilo tada.
Ne znamo koja joj je sudbina namjenjena u novom filmu, no fanovi se sasvim sigurno pitaju kako će se daljnje epizode nastaviti bez nje. Možda se čini da su ta pitanja došla na red previše rano, ali to i nije tako loša stvar, jer svi već znamo da studio treba malo pogurati u pravom pravcu da ne bi iz toga napravili nešto što će nam svima ostaviti gorak okus. Studio kao studio će misliti na novac u prvom redu, a fanovi samo žele još jedno prekrasno sjećanje.
Osim što se bavila glumom, Fisher je pisala scenarije i knjige, a radila je i kao asistentica na Star Wars prikvel epizodama. Bila je poznata i po svom britkom i beskompromisnom smislu za humor, te je napisala i vlastitu stand up rutinu koju je izvela nekoliko puta tijekom godina.
U međuvremenu objavljena je i jedna scena s Carrie Fisher koju nismo imali prilike vidjeti u Epizodi VII. Pisac Daniel McFadin je podijelio klip na svom twitter profilu.
I really wish this had stayed in #TheForceAwakens. Genuine #CarrieFisher pic.twitter.com/BzQgxfAvkV

— Daniel McFadin (@danielmcfadin) 26 December 2016