James Cameron je skoro cijelu karijeru posvetio žanru, stvarajući više nego zapažena djela za velike ekrane. Terminator, T2 i Aliensi su klasici žanra, stoga je Cameron svakako kvalificiran da publiku povede kroz duboko istraživanje SF-a. Na to putovanje će nas provesti kroz šestodjelnu dokumentarnu seriju James Cameron's Story of Science Fiction, koja će se baviti istraživanjem evolucije znanstvene fantastike od samih početaka, kao malog ali kultnog žanra, do pop kulturnog fenomena kojeg poznajemo danas.
U svakoj epizodi Cameron će odgovoriti na jedno od šest "velikih pitanja" koje je mučilo ljudsku civilizaciju tijekom povijesti, posegnuti u prošlost SF-a da bi bolje razumjeli kako su nastali naši najdraži SF filmovi, TV serije, knjige i video igre, te odgovoriti u kojem smjeru idu žanr i ljudska rasa općenito.
Svakom ljubitelju žanra ovo bi trebala biti obavezna "literatura", jer osim uvida legendarnog Camerona, kroz intervjue koje će on voditi imat ćete prilike čuti mišljenja i ostalih kultnih redatelja poput Stevena Spielberga, Ridleyja Scotta, Georgea Lucasa, Guillerma del Tora i Christophera Nolana. No neće sve stati na redateljima, te vas očekuju intervjui i s glumcima poput Arnolda Schwarzeneggera, Willa Smitha i Sigourney Weaver, kao i još puno ostalih relevantnih imena koja su doprinijela žanru na ovaj ili onaj način.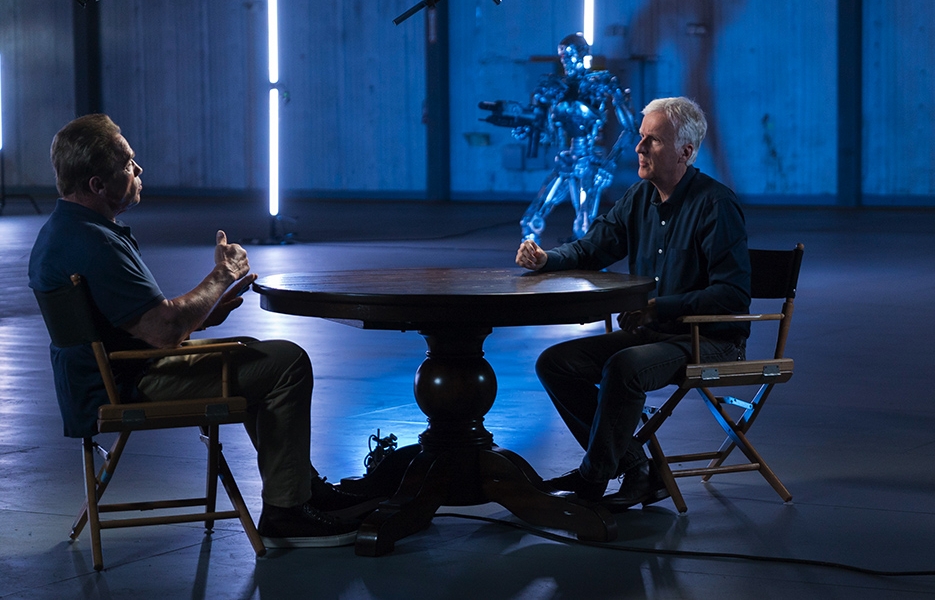 "Kad sam bio klinac pročitao sam skoro svaku knjigu koja je na sebi imala svemirski brod, a 2001: Odiseju u svemiru sam gledao bezbroj puta. Taj film me inspirirao da postanem filmaš. Svidjeli su mi se specijalni efekti, ali posebno ideja i pitanja iza filma: kako će svijet skončati? Hoće li nas tehnologija uništiti? Što to znači biti čovjek? To su samo neka od pitanja koja se SF usudi pitati. S ovom serijom idemo na sami začetak SF-a, prateći DNK tih ideja sve do izvora. Bez Julesa Vernea i H.G.-a Wellsa ne bi bilo Raya Bradburyja ili Roberta A. Heinleina, a bez njih ne bi bilo Lucasa, Spielberga, Ridleyja Scotta i mene", izjavio je Cameron kod predstavljanja serije.
James Cameron's Story of Science Fiction je producirao Left/Right. Izvršni producenti su James Cameron, Maria Wilhelm, Ken Druckerman i Banks Tarver.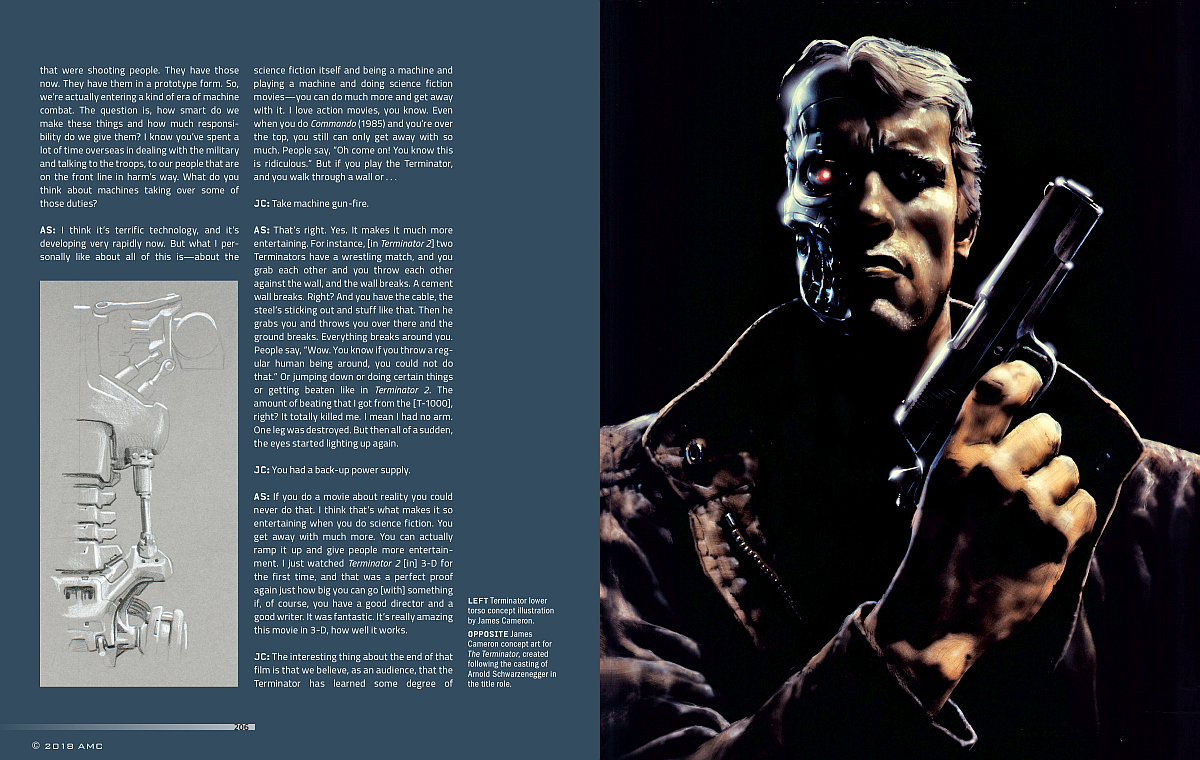 Kad smo već kod obavezne literature važno je napomenuti da će seriju popratiti i istoimena knjiga koja će ponuditi proširena izdanja intervjua koji će se baviti ključnim temama žanra poput vanzemaljskog života, putovanja kroz vrijeme, svemirom, umjetnom inteligencijom, mračnom budućnosti i sl. Očekuju vas i eseji stručnjaka na polju znanstvene fantastike, vezanih uz spomenute teme. Neće izostati ni ilustracije, odnosno do sada još neotkriveni koncept artovi iz Cameronove osobne kolekcije, kao i slike iz ikonskih filmova i TV serija. Knjiga James Cameron's Story of Science Fiction izlazi 15. svibnja, ali je već i sada možete prednaručiti.
AMC Visionaries: James Cameron's Story of Science Fiction na AMC stiže 30. travnja. Cameronov duboki zaron u SF je samo početak još većeg serijala pod zajedničkim nazivom AMC Visionaries. Mreža će nakon ovoga predstaviti i AMC Visionaries: Robert Kirkman's Secret History of Comics, kao i AMC Visionaries: Eli Roth's History of Horror.
James Cameron's Story of Science Fiction teases big questions
The 63-year-old director will sit down with various other stars and directors known for the genre, including Keanu Reeves (The Matrix) (2 clips)https://t.co/d7DLY3LPXV pic.twitter.com/HlMP8QPHia

— Kat (@Keanuital) April 11, 2018